What do you think about the latest Alexander McQueen print ad campaign for fall 2011? I know I love how confetti seems to be blasting and sun rays bursting from the back of her head.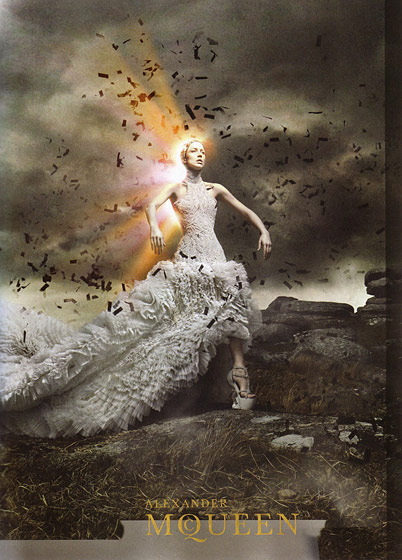 Perfect canvass. Raquel Zimmermann can do no wrong.
Look at that dress with those shoes. The McQueen brand really knows how to bring fantasy to reality in a strikingly desirable fashion. I'm glad Sarah Burton is doing a good job in maintaining this.
P.S.
The scenery just reminded of '300'. Can you imagine if there's a sequel and this 'being' appears in it along with those gorgeous Spartans? She'll give that
fierce Oracle bitch
a run for her money.
Photo: nymag.com
literarybulimia@gmail.com